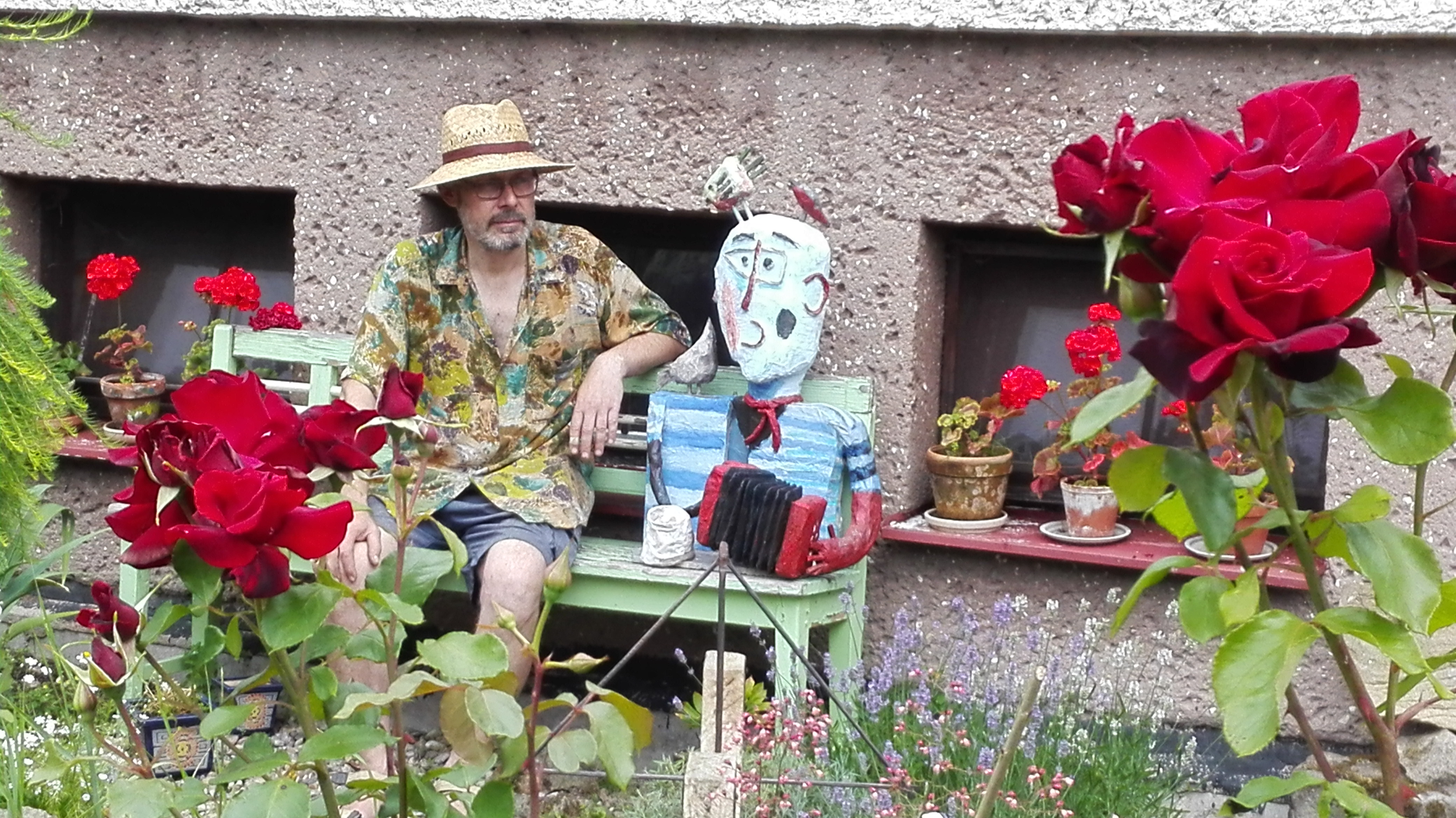 Jindřich Pevný.
Jindrich Pevny was born on 17 January 1961 in Plzen, Czech Republic. He lives and works in the Czech-Moravian Highlands. He had various jobs before he could fully devote himself to his art work. His professional artistic career started in the early nineties (after the recent changes in the political landscape of the Czech Republic). His mediums of expression are painting, plastic art and graphic arts. He has had dozens solo and group exhibitions. In 2005, he was awarded the Jury's Award at 'The International Biennial of Small Graphics', GRAFIX, Breclav 2005. His paintings and sculptures  are found in both public and private collections. Whilst painting is his main interest, he also has a keen interest in theatre (especially scenography).
Artworks are found in both public and private collections in Czech Republic, France, Denmark, Germany, Netherlands, United Kingdom, Argentina, USA, Japan …
Wonderfull beings.
If early morning or rather at the end of the sleepless night, you go out to the garden or you just open the window of your flat, you can see a flock of winged white horses, flying over the horizon from a huge distance somewhere to farther. Nobody knows where, because nobody knows their ways and nobody knows the places of their rest…
But if sleep found you yesterday too soon or the window was opened too late, you probably won't see a flock of flying Pegasuses today. They are already at other places where the night just is ending and sleepy painter just putting away his brush and looking up through the opened window.
But don't be sad. Still, even in this late time, if you watch attentively, you can see lots of the most wonderful beings…
Jindřich Pevný